About the Playfinity Console
The Playfinity Console is developed by Playfinity. It is our own hardware design, manufactured in Norway.
We have made a robust casing for it, meant for enduring lots of stress.
We have chosen high quality sensors from Bosch Sensortec.
You can trust high quality throughout the whole product, from components, the casing, and the manufacturing.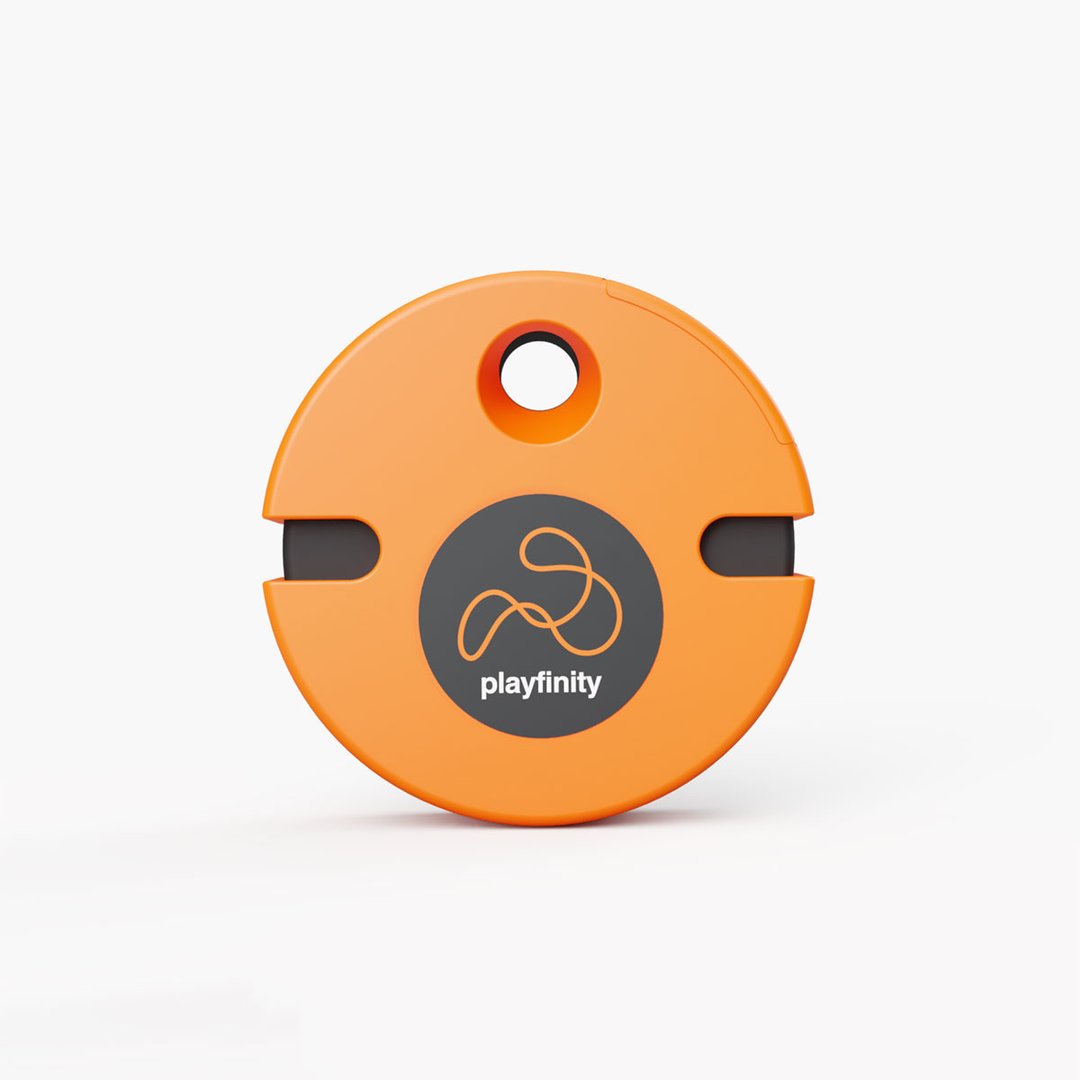 Can I use the console in other use cases?
So far, Playfinity has made a Smart Ball and a Trampoline product.
However, the console is capable for solving countless use cases.
In its robust casing, it can be used outdoors in all kinds of weather.
The onboard Playfinity software can be replaced with your custom firmware, solving the needs of your use case.
The Playfinity Console can be delivered with the following onboard sensors and features:
Bluetooth Low Energy radio from Texas Instruments
6-axis accelerometer and gyroscope from Bosch Sensortec
3-axis magnetometer (compass) from Bosch Sensortec
Barometer from Bosch Sensortec
2 x Hall effect magnet sensors
2 x Button sensors
3 x white diodes
over the air upgrade capeabilities
The casing has a clip-on fastening mechanism on the bottom, in addition to the hole on top and the insets on the side.
Battery is CR-2032.
Any of our products that includes the Playfinity Console can be used for development. You can order it here.
Texas Instruments' SensorTag
If you are a developer you might be familiar with the SensorTag from Texas Instruments.
The Playfinity core technology is based on Bluetooth radio from Texas Instrument, and high quality sensors from Bosch Sensortec.
If you are familiar with the SensorTag developer kit from Texas Instruments, your code would probably run just fine also with the Playfinity hardware.
The difference is that the Playfinity sensor is a certified consumer product, already in mass production. The SensorTag is a development kit that is not suitable for mass production for a final product.
If your idea that you tested out with the SensorTag was just great, but the road seemed endless and expensive when you looked into realizing your dream project: maybe you should give it another look with the Playfinity sensor.